1, 4, 6 bedroom house rentals in Blawenburg, Skillman, NJ near Princeton on 10 acres with pond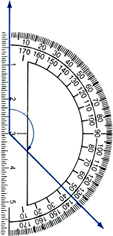 Houses For Rent

Blawenburg, NJ

Landlord supplies water and a dumpster for garbage. Tenant takes care of any snow clearing that may be required.

You can pay $35 per person as an Application Fee. However, that fee is waived if you deposit one and a half month's rent as an Application Deposit. A credit check and other checks will be run.  You must prove income. If you are accepted, your Application Deposit goes onto the lease as the security deposit; if you are rejected, it is returned to you.

Houses For Rent: ten minutes North of the Princeton center, about 2 miles from the Princeton border.

Blawenburg is a small village between Hopewell and Rocky Hill in Skillman, Somerset County. It is in the vicinity of Route 518 and The Great Road (aka County Route 601). The property is 10 acres which is largely wooded with a pond. Property tenants share use of the wooded acres and pond picnic area.

Houses for rent are less than a mile from the Montgomery High School and the Village Elementary School. New World Pizza & Cafe, Progressive Veterinary Care, and the Blawenburg Village School are a short walk away.



Cozy One Bedroom Cottage

This 1 bedroom house has a good size kitchen and living room plus a cozy dining room and bathroom. 

Rent is $1480 per month unfurnished with a $100 discount each month that it's paid electronically before the first, making it $1380.

A refrigerator, stove, and washer/dryer are included, but it is otherwise unfurnished. The building is about 600 sq ft. You pay for gas for heating and cooking and you pay electric. Although Internet access is not included, the cottage is wired for FiOS.

Call 609-333-6932 or
Four Bedroom Antique House 

This house was built in the 1800s and has very low ceilings which helps to keep heating costs down. However, a 6 foot person must duck to walk between the dining room and the kitchen or the dining room and the living room. Thus, if you are near six feet tall or so, it is unlikely that you would find this house to your liking.

There are 4 small bedrooms, two full baths, and a picture window. It has a dishwasher and a washer/dryer. It's available in August for $2310 per month. Each month that you pay electronically before the first, there is a $200 discount making the rent $2110. 

Tenant pays electric, propane gas for cooking and oil for heat. Landlord mows the lawn. Past tenant reported that electric bills (which include the hot water heater) has been running around $200/month. Oil for heating is about $900 per year. Cooking gas cost about $30 for the year. Basic Internet is about $70/month. Of course, most of these can vary significantly depending on your habits.

For photos, see 

Perfect for a family or a group of professionals, the house has 6 bedrooms, two recently renovated baths, a fireplace, and floor-to-ceiling windows. There is a patio/porch and a screened gazebo. It includes a refrigerator and a washer/dryer. Rent depends on the lease length. It's $3310 per month on a year lease; $3190 on a 16 month lease if the start date is on or before February 1, 2020. Each month that you pay electronically before the first, there is a $300 discount making the rent either $3010 or $2890. 

Residents share use of much of the 10 acres and pond picnic area with Tenants in 2 other houses on the property.

Tenant pays gas for cooking and heat, and electric which includes hot water heating. Landlord mows the lawn. 

For photos, see