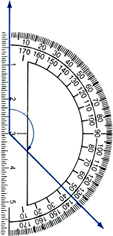 Six Bedroom Home For Rent

Blawenburg, NJ


Landlord supplies water and a dumpster for garbage. Tenant takes care of any snow clearing that may be required.

You can pay $35 per adult as an Application Fee. However, that fee is waived if you deposit one and a half month's rent as an Application Deposit. A credit check and other checks will be run.  You must prove income. If you are accepted, your Application Deposit goes onto the lease as the security deposit; if you are rejected, it is returned to you.

House For Rent: ten minutes North of the Princeton center, about 2 miles from the Princeton border.

The property is between Hopewell and Rocky Hill in Somerset County. The small village of Blawenburg is in the vicinity of Route 518 and The Great Road (aka County Road 601). Blawenburg is a part of Skillman which is in Montgomery Township. The property is 10 acres which is largely wooded with a pond. Property tenants share use of the wooded acres and the pond picnic area.

It's less than a mile from the Montgomery High School and the Village Elementary School. You can easily walk to those and to New World Pizza & Cafe, to Progressive Veterinary Care, and to the Blawenburg Village School. 

Six Bedroom Rustic Home - This older home has two recently renovated baths, a fireplace and floor-to-ceiling windows. It includes a refrigerator, washer/dryer and a dishwasher. Rent depends on the lease length. It's $3310 per month on a year lease; $3190 on a 16 month lease if the start date is on or before February 1, 2020. Each month that you pay electronically before the first, there is a $300 discount making the rent either $3010 or $2890.

First floor: kitchen, 2 bedrooms, full bathroom, dining room and living room. 

Second floor: full bathroom and four bedrooms.

There is a patio/porch, a gazebo, and plenty of off street parking spaces. For an additional fee, there may be garage space available on the property. Today all garages are rented.


Call 609-333-6932 or